History of Professional Advisory Services, Inc.
Stability and Tradition
In 1977, with four green notebooks on a kitchen table, $600,000 in assets, and a vision to create a better investment experience, Kenneth M. Ligon II and Ronald J. Jaffe, M.D. founded Professional Advisory Services, Inc. (PASI). Built on a foundation of integrity and personalized service, PASI has grown to become one of the largest independent money management firms in Florida with clients in 30 states and assets under management in excess of $1 billion at 2020 year-end. Today, PASl remains a family-run business with the second generation of Ligons and Jaffes at the helm continuing the traditions upon which the firm was built.
A Note from the Founders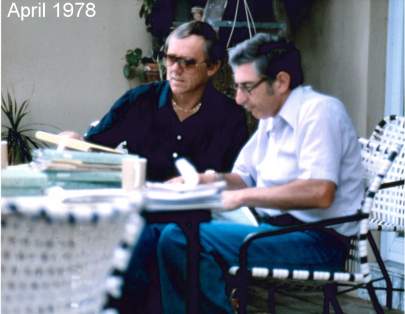 "Professional Advisory Services was founded with a goal of creating an investment management company that would treat clients the way we would want to be treated. The growth of the company, almost exclusively by word of mouth, is testimony to the satisfaction of our clients, who have become the company's strongest advocates. PASI's disciplined investment approach has withstood the test of time, building wealth for clients while managing risk and reducing portfolio volatility. Our independent structure avoids conflicts of interest, while our team of experienced and dedicated employees provides an outstanding level of service. PASI continues to be the clear alternative to trust departments, brokerage houses, and mutual fund companies."