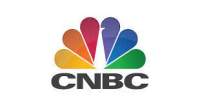 Professional Advisory Services, Inc. - Proud to Join the CNBC FA 100
Professional Advisory Services is thrilled to announce that we have been ranked #15 in the country and #2 in the State of Florida among CNBC's list of the Top 100 Financial Advisors for 2022. Working in partnership with data provider AccuPoint, CNBC applied proprietary methodology to cull the FA 100 from more than 39,000 Registered Investment Advisers. This was our first submission for consideration of inclusion in CNBC's Financial Advisor 100 list, which entails no monetary incentives.
To learn more, please visit the CNBC FA 100 Web Site.
PASI was founded in 1977 with a goal of creating an investment management company that would treat clients the way we would want to be treated.
Built on a foundation of integrity and personalized service, PASI remains a family-run business with the second generation of Ligons and Jaffes at the helm continuing the traditions upon which the firm was built.
We are committed to helping our clients reach their financial goals through disciplined investing, great service, and absolute integrity.